Urgakh Naran Lithium Brine Project
URGAKH NARAN: RISING SUN
This acquisition solidifies our commitment to the world's Green Revolution, as Mongolia's leading lithium explorer & developer. This site is located 150km WNW of the Company's flagship Baavhai Uul Lithium Project.
Almost 20,000 hectares, highly prospective for Lithium brine.
Situated in the arid and infrastructure rich region of the South Gobi Desert
Previous work conducted at this project has included a substantial Hydro-chemical sampling program of identified shallow lithium in brines
Although early stage, this program was highly successful in identifying multiple targets for follow up exploration.
Expanded exploration program: Announced May 2021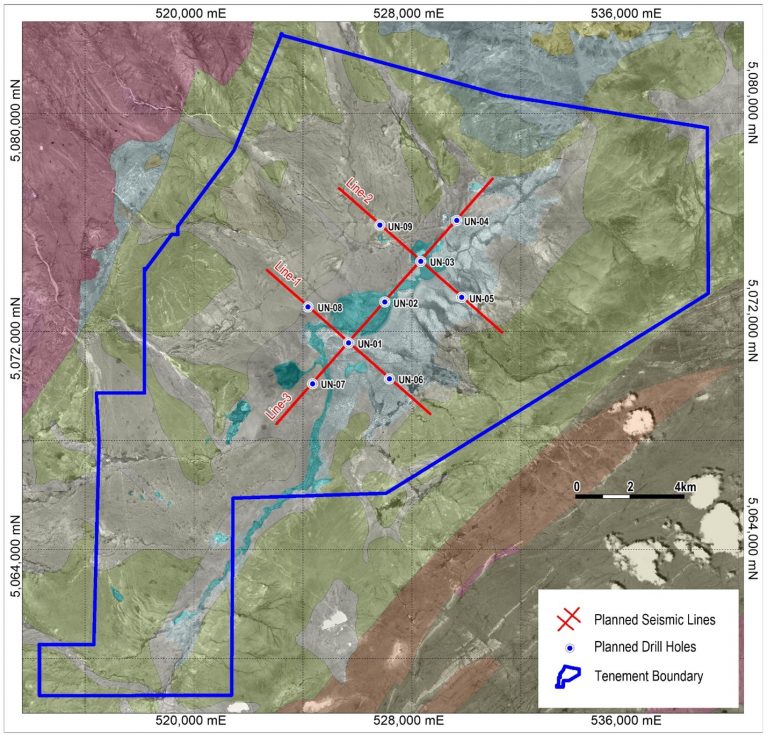 Our recently acquired 100% owned Urgakh Naran Lithium Salar Project is part of our newly-announced fast-tracked exploration program, with drilling and geophysics as priorities.

This project's program will cover five salars located in the central part of the Urgakh Naran basin.

This basin is centered on an area that is six kilometres wide and more than 20 km long.